Praying Hands Craft Project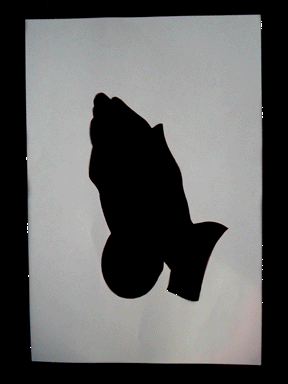 WHAT YOU NEED
White cardstock
Black cardstock
plus
STEP-BY-STEP INSTRUCTIONS
1. Print the Praying Hands pattern onto cardstock.
2. Poke a hole in the center of the hands and then cut the outline of the hands. Trim the paper along the outside lines.
3. Place the cut-out on the cardstock of the other color. Glue into place.
Variations: Use different pairs of light and dark cardstock - yellow and green, pink and red, etc.
Place the completed project in a document frame and hang it on the wall!
[Back]