Gideon's Trumpet Craft Project
Gideon and his army did not use western-style trumpets when they defeated the Midianites;
however, when you blow on your "Gideon's Trumpet" you can be reminded that
God stays with you through good times and bad.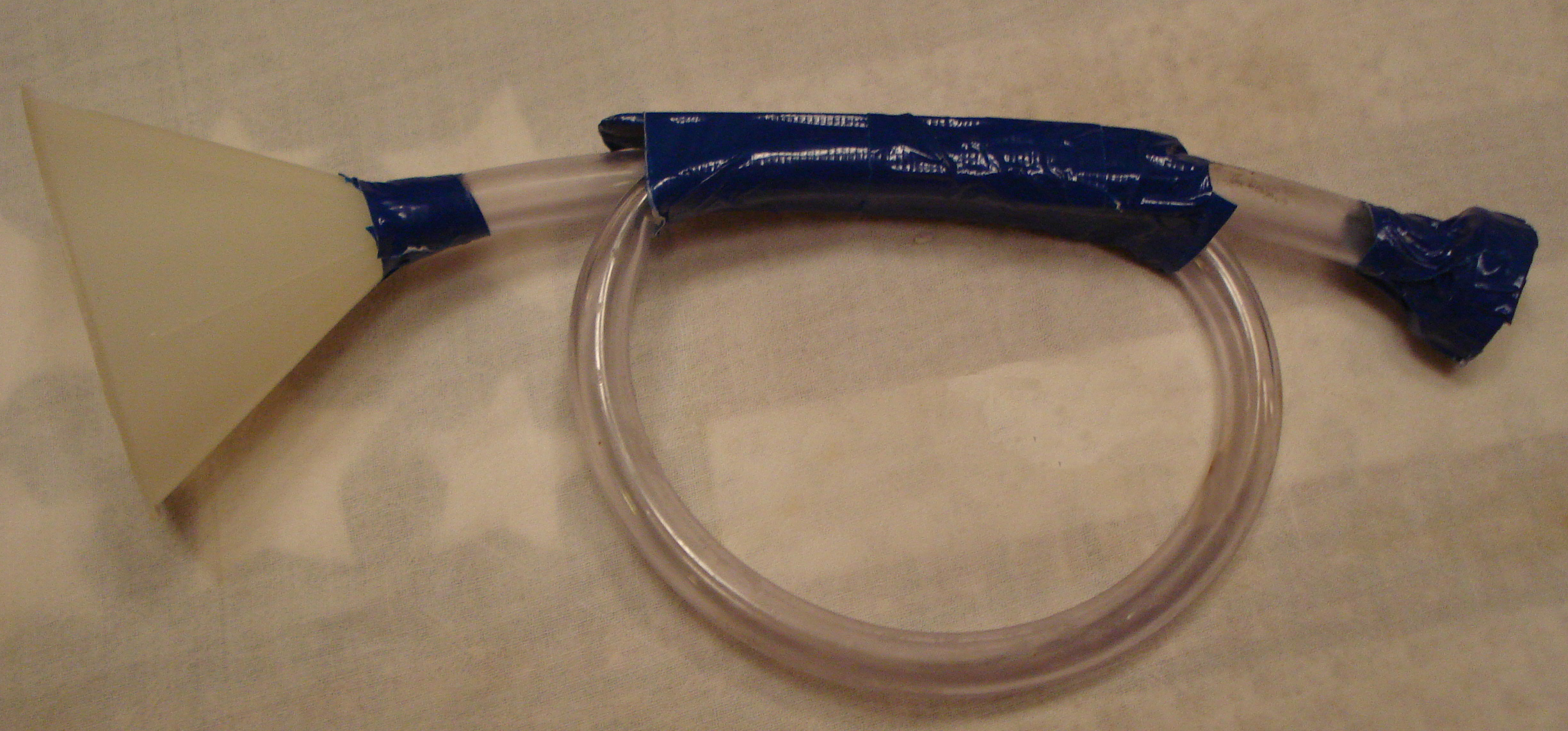 WHAT YOU NEED
A piece of 1/2" hose about 24" long
small funnel
large craft stick
colored duct tape
A screw-on cap (like those on 16/20 ounce bottles of soda pop) with 1/2" hole drilled into the center
plus
STEP-BY-STEP INSTRUCTIONS
| | |
| --- | --- |
| | 1. An adult can use a drill to create the 1/2" hole in the center of screw-on cap. A nail can also be used to create the hole. |
| | 2. Push the funnel into one end of the hose and tape it into place. |
| | 3. Fit the screw-on cap onto the other end of the hose for a mouthpiece and tape into place. |
| | 4. Loop the hose as shown in the picture and use a craft stick to stiffen the top of the loop, tape into place. |

Variations: Use markers or paints to decorate the funnel.

Use gold spray paint to make your trumpet shine! Be sure to paint outdoors, or in a well-ventilated area.

Use lettering or print with marker "For God and For Gideon" on the outside of the funnel.
[Back]